GOODS have teamed up with fine leather craftsmen from Dahlman 1807 for an exclusive collection of limited edition leather goods. The collection will be exclusively available at GOODS on Østerbrogade.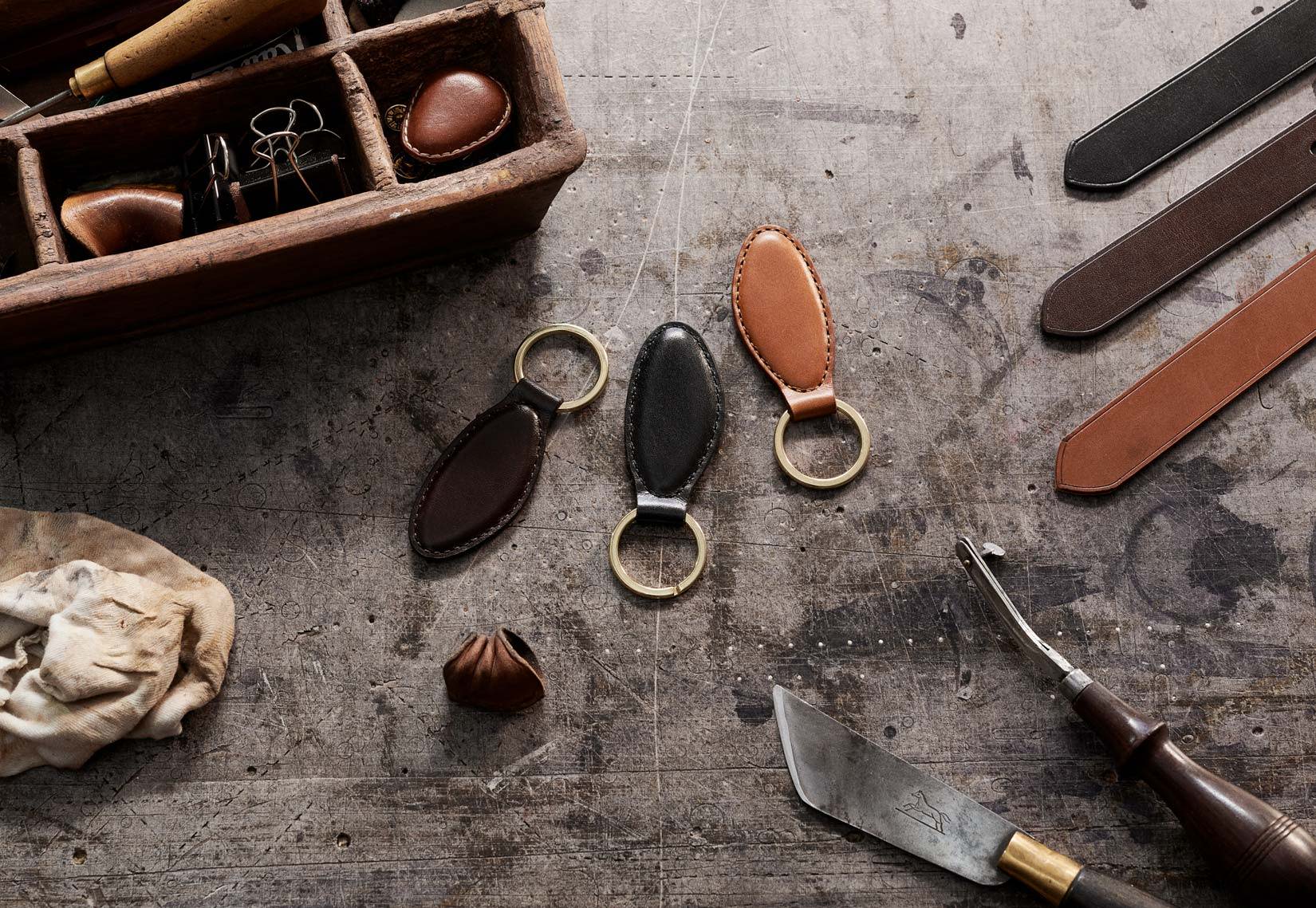 Since 2008, Copehagenites and international customers on the lookout for great menswear have frequented GOODS at their Østerbrogade 44 location. GOODS has an exclusive collection of clothes, shoes and bags from leading Danish and foreign brands. The demand for high quality products that are rooted in the tradition of Danish design and craftsmanship are growing, and GOODS is meeting that demand with products from Danish brands such as Andersen-Andersen, Mismo, Frama – and now also Dahlman.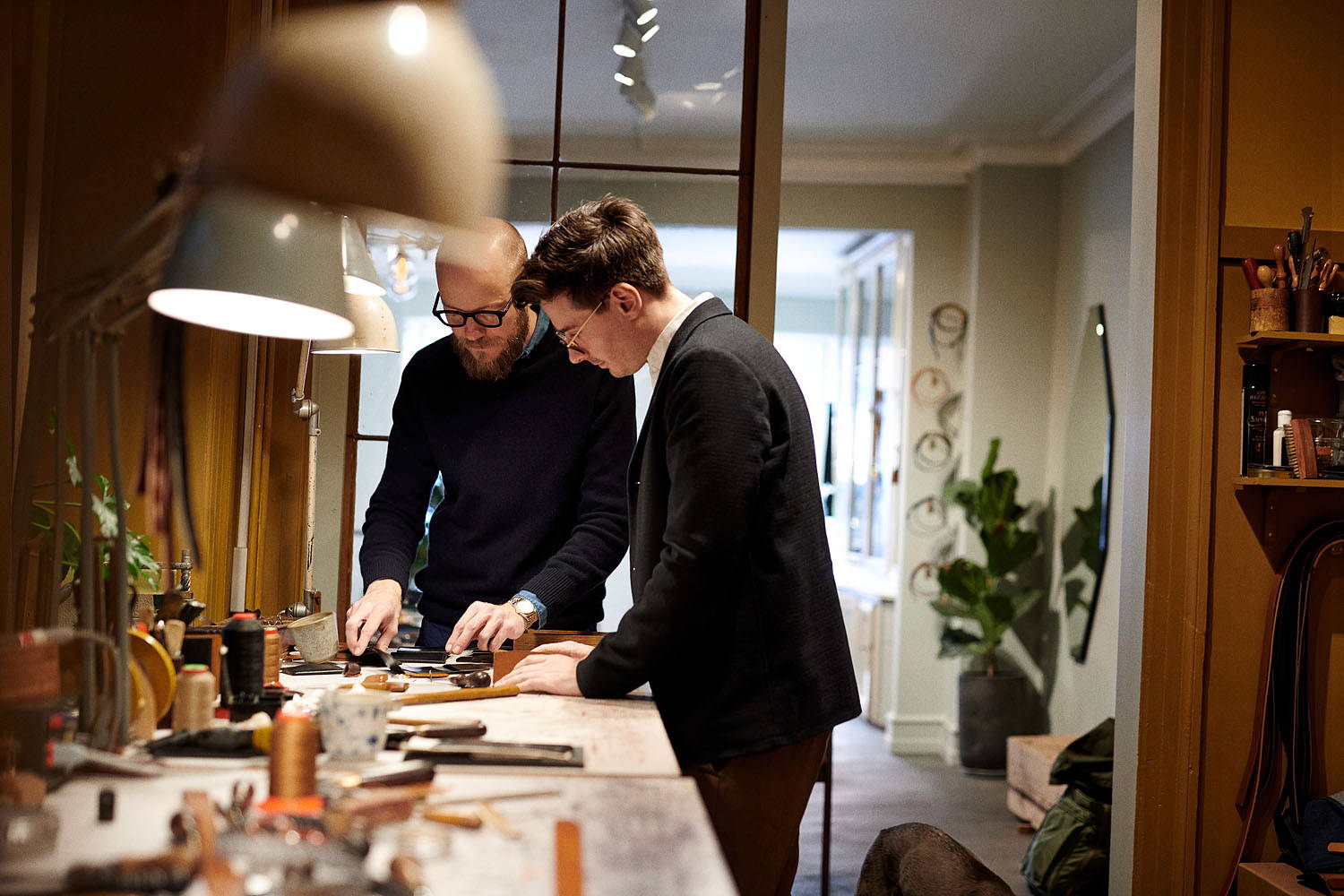 Carried by Arne Jacobsen, Børge Mogensen and Miles Davis
Dahlman was founded in 1807 as a saddle maker for The Royal Stables. In 1930, they established a boutique and workshop in Fortunstræde 5 at the very heart of Copenhagen. In the 1950s and 1960s, famous modernist designers such as Arne Jacobsen and Børge Mogensen were frequent visitors to the shop. The American jazz virtuoso Miles Davis – who was often in Copenhagen – was also an admirer of theirs. In fact, Miles wears a Dahlman belt on the cover of his legendary album "Kind of Blue" from 1959. In 2017, new owners took over Dahlman, and they now have a wider range of products - specialising in hand-sewn belts, wallets and bags of the highest quality.
Leather from the legendary Tärnsjö Garveri in Sweden
The leather for the collaboration between Dahlman and GOODS comes from legendary Swedish tannery Tärnsjö, which is located north of Stockholm. Tärnsjö has existed since 1873 and uses skins sourced from local farms. Their leather is vegetable-tanned with traditional methods - using only natural tannic acids - found in bark, leaves and fruits. There are no harmful chemical remnants in the leather, which makes for a better product both for people and for the planet. Their leather has a high durability and will age gracefully; developing a beautiful patina the more the product is in use and the older it gets.
Quote Kasper Hostrup, founder and owner of GOODS
"It makes good sense for us to work with Dahlman, who has been located in Copenhagen for centuries and who is very much rooted in the tradition of Danish design. It also gives us the opportunity to realise some ambitions and wishes which we had regarding specific measurements and quality; these are specifics which we have not been able to find at any other supplier. I look forward to seeing the results of our joint venture in 10 to 15 years, when wear and tear has given the products a lovely patina. I own a vintage belt from Tärnsjö, so I know how gracefully items which bear their badge of quality ages."
Quote Jeppe Dencker, co-owner of Dahlman
"It is a pleasure working with GOODS, who have the same passion for quality and craftsmanship as we do. It has also been a nice opportunity for us to re-establish our relationship with Tärnsjö, who used to deliver leather to Dahlman for saddle making and harness in the past. I feel that this collaboration carries on the proud Nordic tradition of design and craftsmanship, which we are known for internationally."
Join the launch of the collection
On thursday May 23, 2019 at 5.30 pm, friends of GOODS and Dahlman and anyone else who wants to celebrate the launch of the collection are invited for a drink at Dahlman's historic shop at Fortunstræde 5, 1065 Copenhagen.