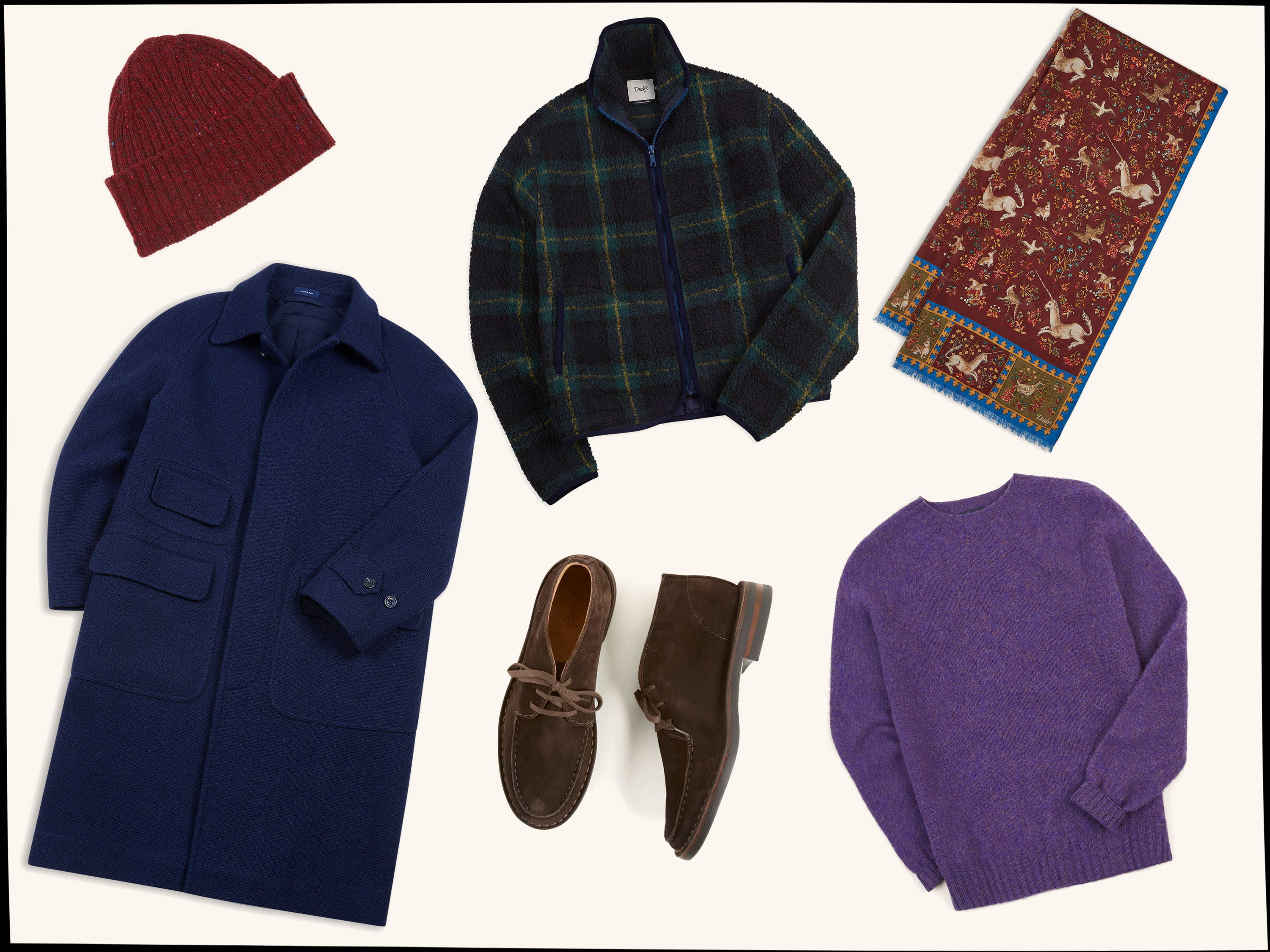 ---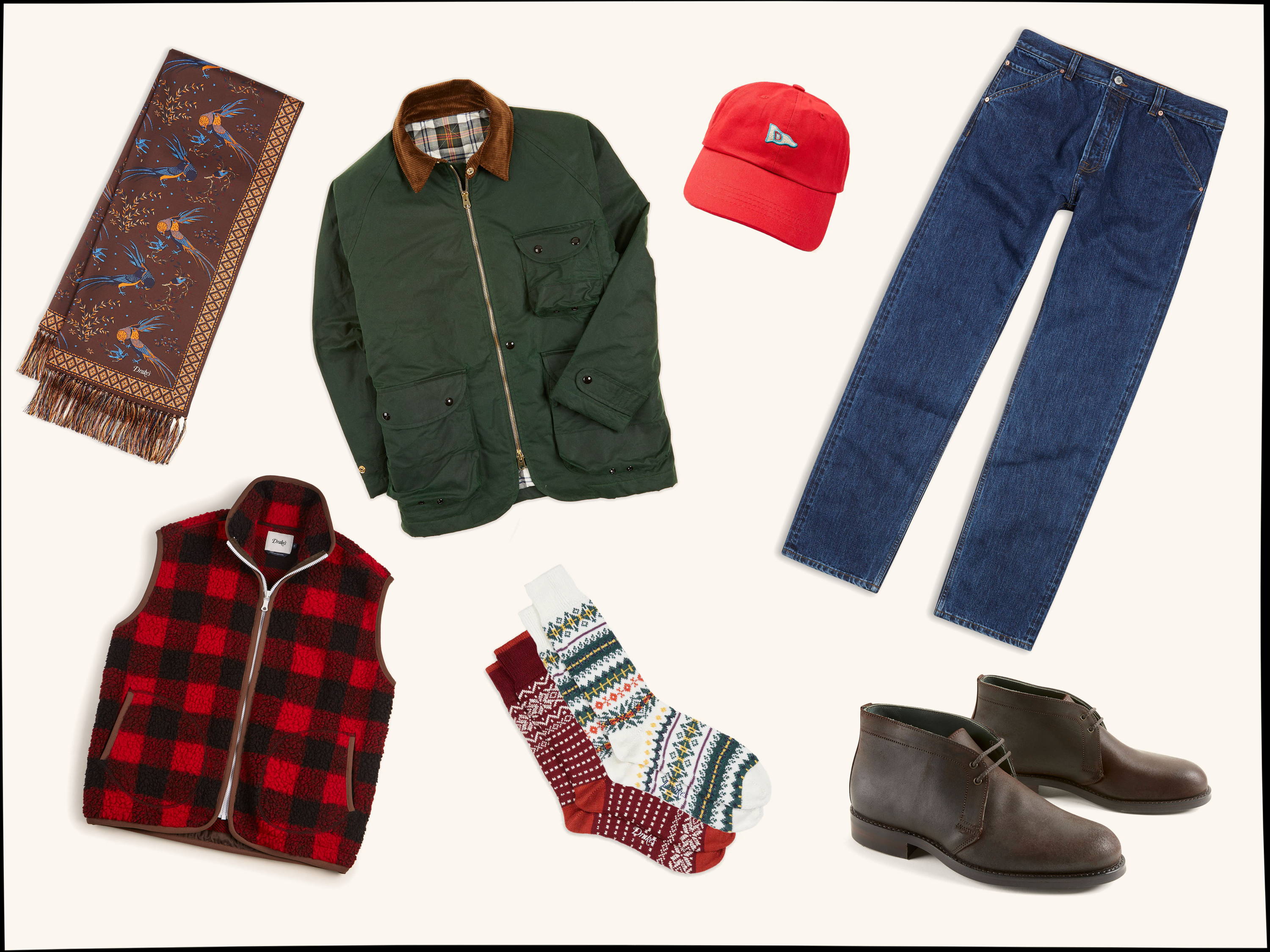 ---
---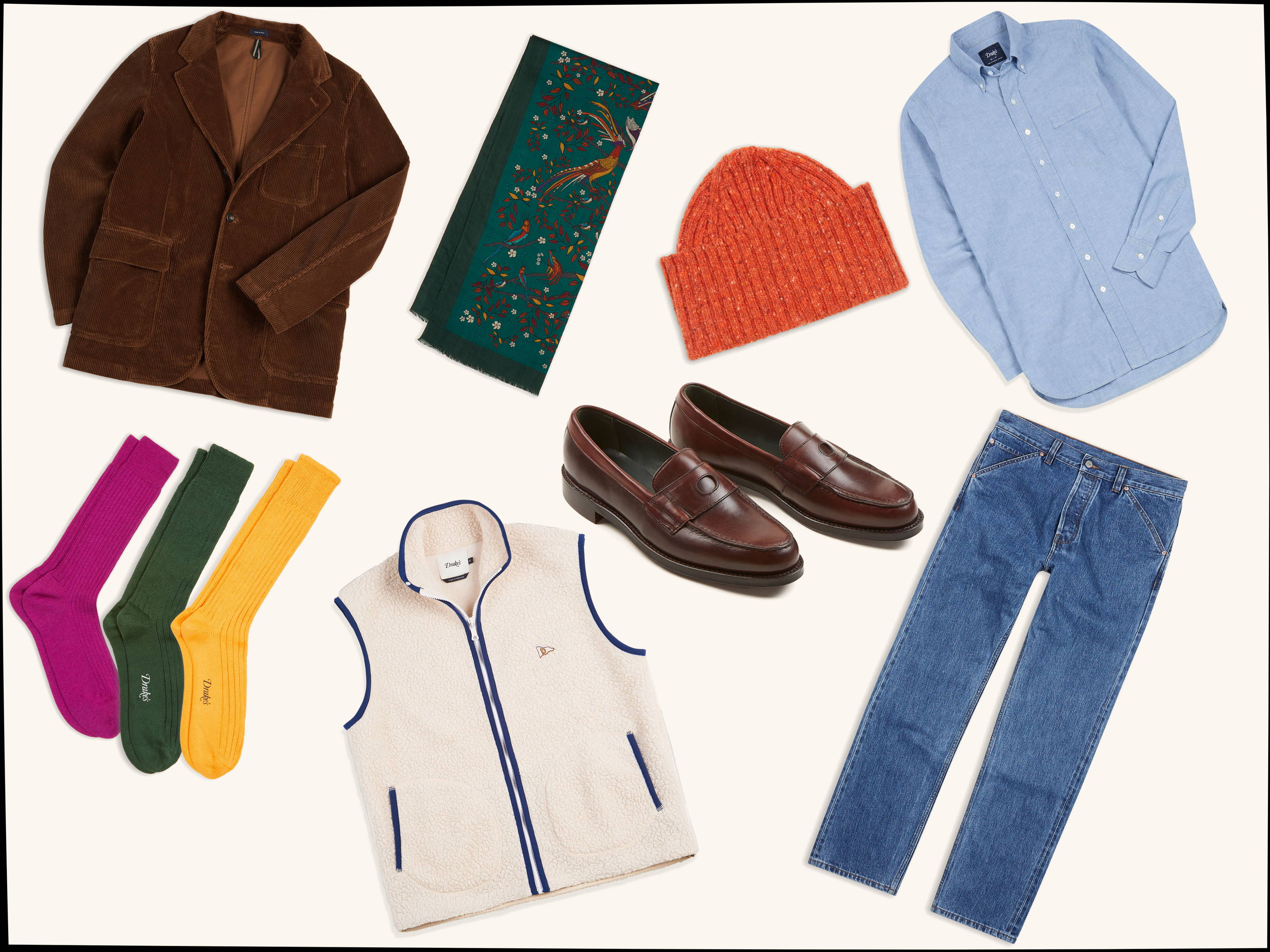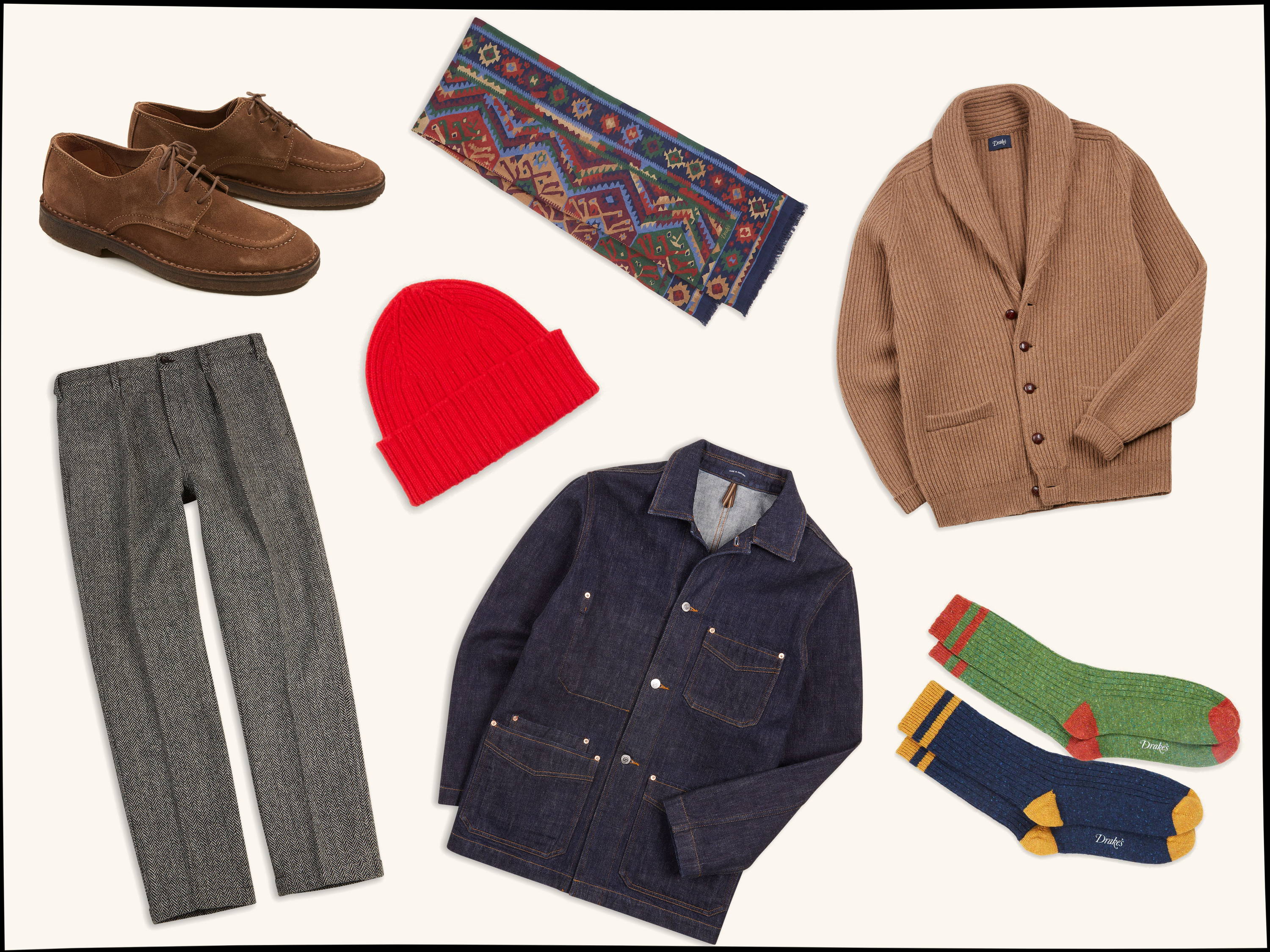 Here, you will be able to follow our Drake's OPEN STUDIO Store and keep yourself updated on what's going on with regards to new arrivals and upcoming events.
The temperature is falling and the season is changing. Boxes of new arrivals keep coming through the door of the Drakes's OPEN STUDIO store. Heavy corduroy suits, soft and cosy knitwear, light vibrant scarfs and warm fleece gilets are all perfect items for the season of layering. The newest delivery to the store is a collection of beautiful and classic ties, as well as light coloured caps and pins to freshen up your, look, coat or jacket.
We hope to see you in the store and fell free to contact us at drakescopenhagen@drakes.com
if you have any questions.
All the best from us at GOODS and DRAKES
GOODS and Drake's Team Up for Copenhagen Launch of 'Open Studio' Pop-Up Store
Launching on September 8, GOODS and Drake's have partnered on a new opening of the Drake's Open Studio concept in Copenhagen, an exciting development in a long-standing friendship between the highly influential Danish menswear store and the British masters of 'relaxed elegance.'
Housed in a brand new extension to the GOODS store, the Drake's Open Studio will run until January 31, featuring seasonal and Perennial collections, a Drake's Made to Order tailoring service and pieces that are exclusive to Copenhagen. The Open Studio will also show a specially curated programme of artwork by a dynamic collection of both established and up-and-coming artists that will change every six weeks.
"We've been working with Drake's for seven years now, and with every passing year, it feels less like a business relationship and more like making good things happen with kindred spirits," says Kasper Hostrup, founder of GOODS. "The foundation of our connection is a shared philosophy of menswear – we both cherish classic cuts, but love to see them evolve. And we're both devoted to true craftsmanship, with a steadfast faith that quality always trumps trends. We're thrilled to be able to share that worldview with you in physical form later this year.
"Having spent some time at Drake's' London HQ, we know this is going to be a very special experience – sartorially and aesthetically."
"Bringing the Drake's Open Studio to Copenhagen and working with our friends at GOODS is a great opportunity," says Drake's Creative Director Michael Hill. "We have a fantastic following in Scandinavia, so we can't wait to introduce a space where customers can enjoy the full Drake's experience in a city as dynamic and stylish as Copenhagen, working alongside like-minded friends and collaborators. It feels like the start of an exciting new journey for us."